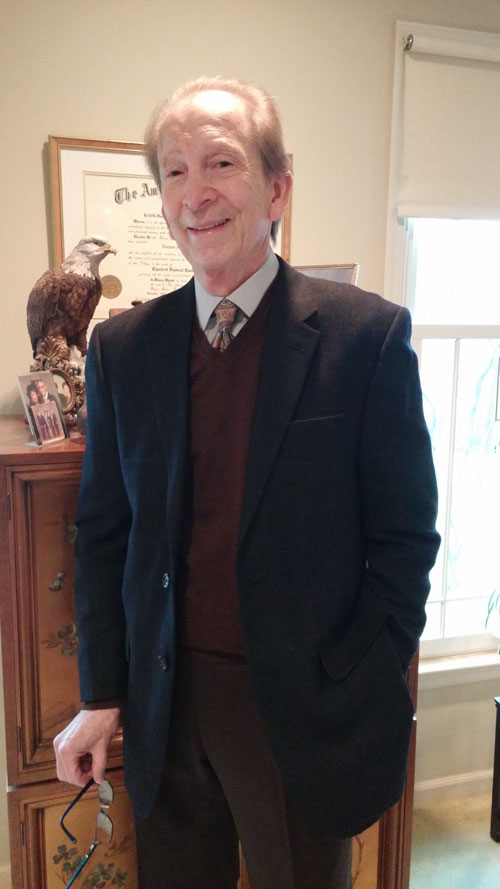 Founder & B2B Cost-Reduction Liason
Norman has always known a life serving the public in one form or another. In addition to his volunteer work in the community, his decades-long-career accomplishments include roles with Fortune 500 companies; retail stores' ownership; and, building a respected and trusted financial services practice catering to privately owned and nonprofit entities.
Our Smile Story
Having experienced great satisfaction helping clients achieve their planning and financial goals, Norman pondered how he could "put a smile" on their faces for reasons other than what his practice had accomplished for them in the past. His answer was to also represent the Cost-Reduction Industry by establishing Essential Partners LLC. 
As a B2B Cost-Reduction Liaison, his office launches the process that can put "dollars back in the hands" of for-profit business owners and nonprofit/not-for-profit organizations. Norman's office partners with renowned, award-winning internationally respected firms with long histories of successfully eliminating unrealized nonlabor overspending for essential non-for-resale supplies/vendor services. 
Norman found that . . .
Eliminating unrealized overcharges, redundant postings, contract gotcha provisions, etc. does produce new smiles for clients.  As a result, for-profit businesses realize increases in value, cash flow, profitability and operational efficiency.  Nonprofit/not-for-profit organizations will experience additional surplus on their balance sheet to the satisfaction of their Leadership and Board. 
Why Consider Speaking with Us?
Our Partner-Experts, collectively, have achieved a decades-long impressive track record of saving billions of dollars in nonlabor overspend for Fortune companies to privately owned businesses to 501(c) organizations. Cost-saving strategies you can choose from include: 1) Applying proven contingency-fee-only expertise to reduce unrealized nonpayroll overspending; and/or 2) Implementing fee-based innovative solutions to enhance procurement and supply-chain efficiency.
To Business Owners & Organization Leadership: