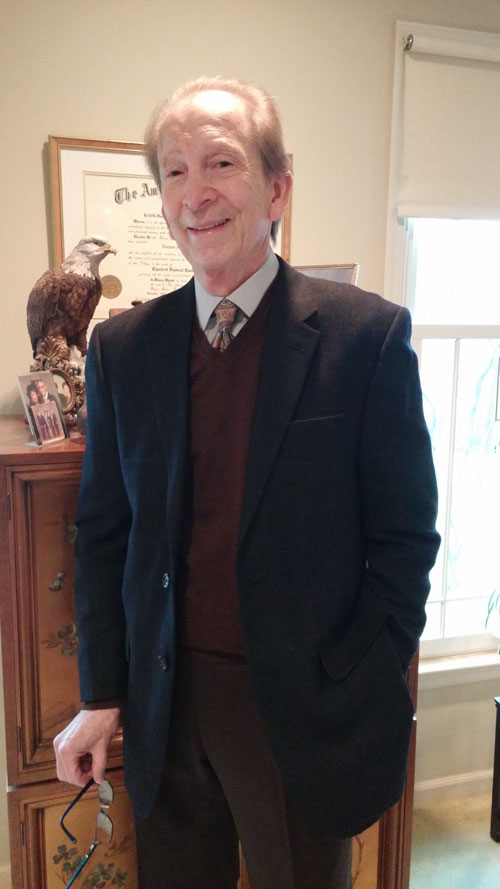 Norman has always known a life serving the public in one form or another. In addition to his volunteer work in the community, his decades-long-career accomplishments include roles with Fortune 500 companies; retail stores' ownership; and, building a respected and trusted financial services practice.
My Smile Story and Yours
Having experienced much satisfaction helping clients achieve their planning and financial goals, Norman sought a new challenge--to "put a smile" on the faces of America's CFOs. His answer was to represent the Expense-Reduction Industry by establishing Essential Partners LLC.

The mission of Essential Partners is to be the launch platform that can place "meaningful dollars" into the hands of for-profit businesses and nonprofit/not-for-profit organizations by utilizing a proven contingency model that didn't require clients to change suppliers/vendors. Norman's office represents renowned, award-winning internationally respected firms with long histories of successfully identifying and eliminating unrealized overspending for essential not-for-resale supplies/vendor services.

Norman found that . . . Wiping out profit-consuming Indirect overcharges, posting redundancies, contract gotcha provisions, tax faux pas, etc. from Indirect invoices does produce grateful smiles from clients. As a result, for-profit businesses realize increases in value, cash flow, net profitability and operational efficiency. Nonprofit/not-for-profit organizations will experience additional surplus on their balance sheet to the satisfaction of their Leadership and Board.
                                                To Business Owners & Organization Leadership: