Giving For-Profits & Nonprofits/Not-for-Profits
Guaranteed Reasons to Smile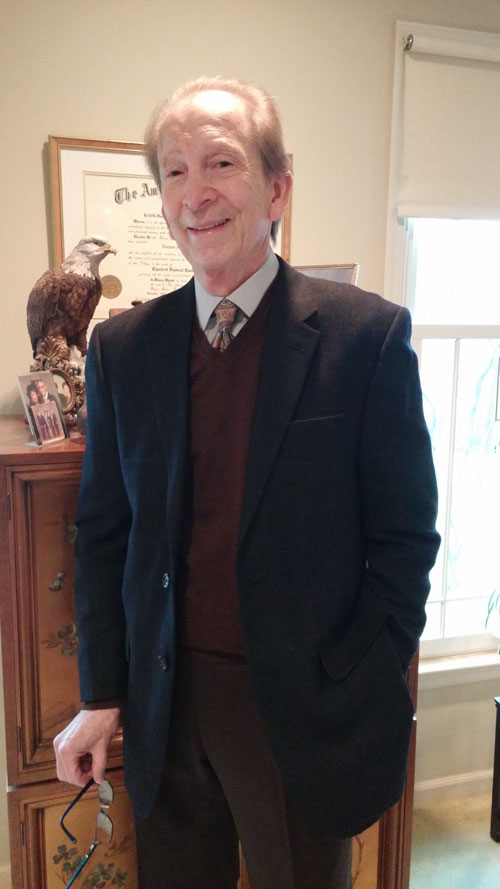 Norman Simon,
Founder - President
Our Smile Story and Yours
*
Norman has always known a life serving the public in one form or another. In addition to his volunteer work in the community, his decades-long-career accomplishments include roles with Fortune 500 companies; retail stores' ownership; and, building a respected and trusted financial services practice.
Having experienced much satisfaction helping clients achieve their planning and financial goals, Norman sought a new challenge--to "put a smile" on the faces of America's CFOs. His answer was to represent the Expense-Reduction Industry by establishing Essential Partners LLC.
The mission of Essential Partners is to be the launch platform that can place "meaningful dollars" into the hands of for-profit businesses and nonprofit/not-for-profit organizations by utilizing a proven contingency model that didn't require clients to change suppliers/vendors. Norman's office represents renowned, award-winning internationally respected firms with long histories of successfully uncovering and eliminating unrealized overspending for essential not-for-resale supplies/vendor services.
Norman found that. . .
Wiping out profit-consuming Indirect overcharges, posting redundancies, contract gotcha provisions, tax faux pas, etc. from Indirect invoices does produce grateful smiles from clients. As a result, for-profit businesses realize increases in value, cash flow, net profitability and operational efficiency. Nonprofit/not-for-profit organizations will experience additional surplus on their balance sheet to the satisfaction of their Leadership and Board.
*Why Consider Contacting Us?
We have a Smile ready and waiting just for You.
At no cost or obligation, we're glad to listen to your story and share how we can help.
Just click here to register on our Contact Us Page.